Directions
Fenêtre's web and software team can be found at two inspiring locations in the Netherlands. We work from the multifunctional business complex the Caballero Factory in The Hague and HNK Utrecht West in Utrecht. Looking for extensive route information? View the directions for our office locations below.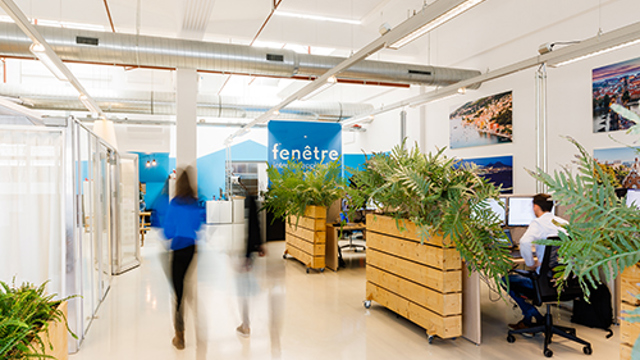 The Hague office
Saturnusstraat 60 Unit 62
2516 AH The Hague
Route by car
Please note: Part of the Melkwegstraat towards the Saturnusstraat is closed due to construction work, check your navigation before you leave.
From the A12, exit 4 Voorburg
From the A4, exit 11 Rijswijk
Plan your journey with Google Maps
Public transport
Various bus stops and Voorburg station are within a 15-minute walk.
Plan your journey with 9292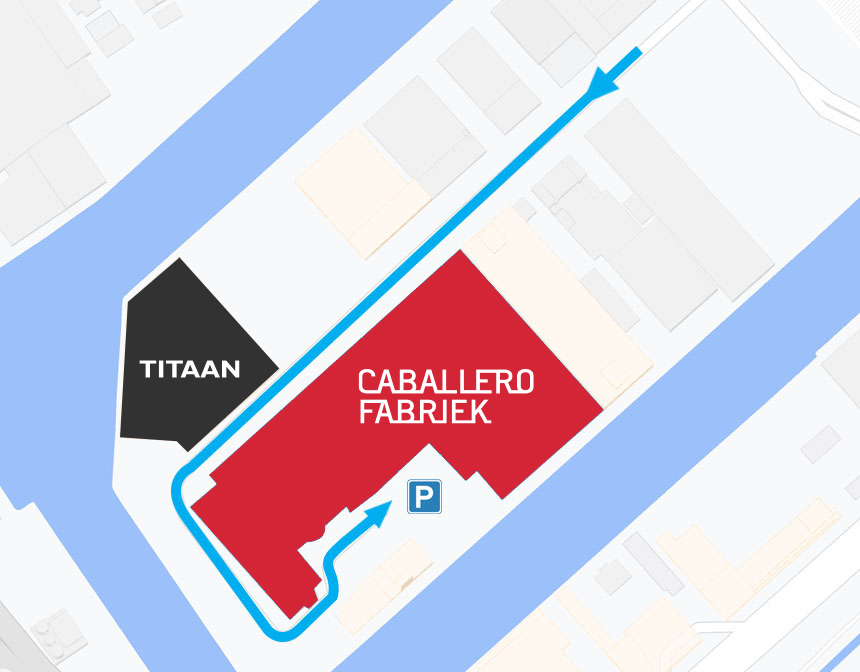 Route from the gate
Once you reach the barrier at the gate, follow this route to get to the car park.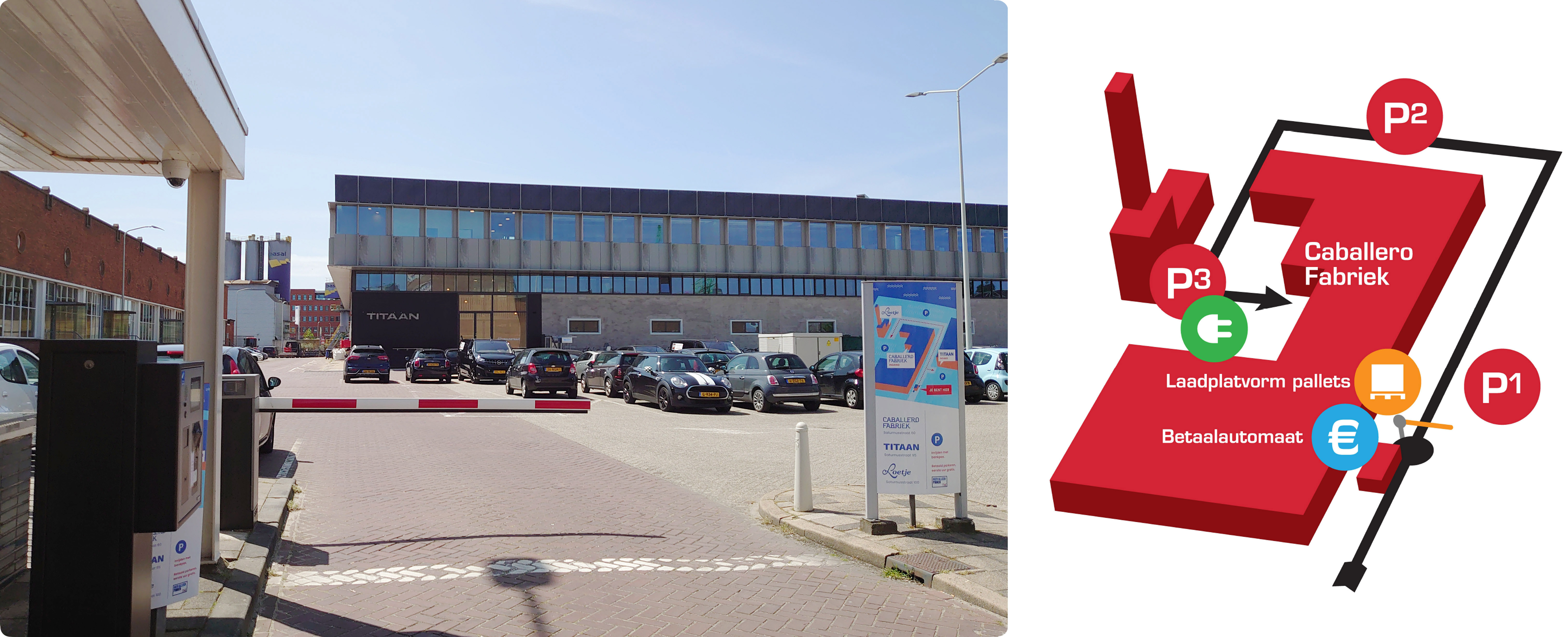 Drive all the way around the Caballero Factory, take 2 lefts to get to the main entrance. Do not worry about parking, you can park for free for the first hour and then we will ensure that you can drive out free of charge. You can also call 085 042 00 70, then parking will be arranged in advance.
Route from car park
Follow the blue arrows on the map below to reach the Fenêtre office in Unit 62.
Enter through the main entrance and immediately turn right, following the hallway on your right to the last unit on the left. The reception is located at the entrance of Unit 62. The office can be recognized by the blue sticker on the door with the Fenêtre logo.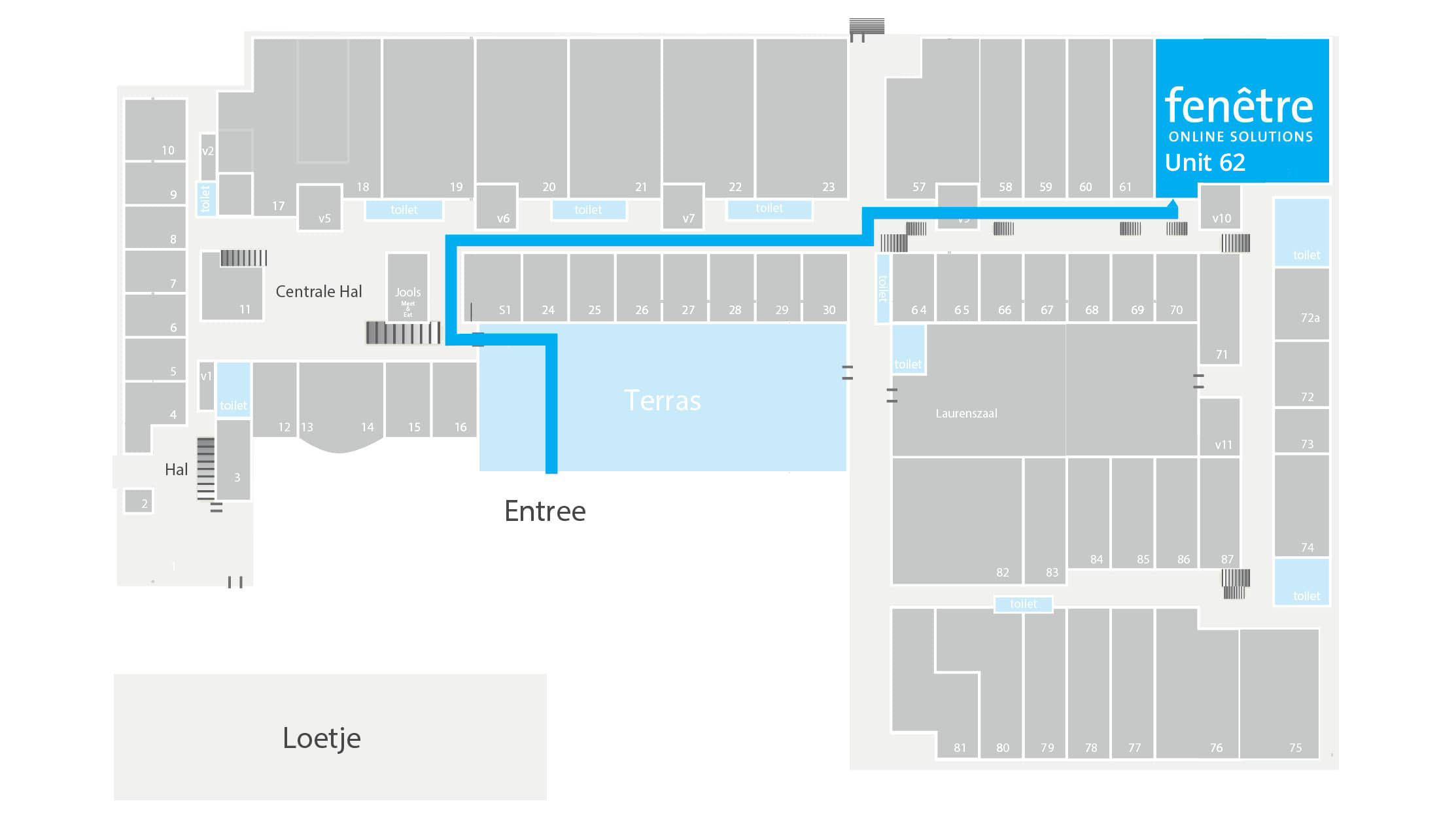 Utrecht office
Weg Der Verenigde Naties 1
3527 KT Utrecht
By car
From the A2, exit 8 Utrecht Centrum
From the A12, exit 17 Kanaleneiland/Jaarbeurs/Centrum
Please note: Part of the route has been closed off due to road works, drive to the end of the Graadt van Roggenweg, turn 180 degrees there and drive back via the north side, over the Soweto Bridge and then immediately right.
Plan your journey with Google Maps
By public transport
Express tram from the Jaarbeurs side (stop Graadt van Roggenweg) or city buses from Jaarbeursplein 5 and 26 (stop Graadt van Roggenweg) and city bus 7 (stop Ravelaan).
Utrecht Central Station is a max. 15-minute walk away.
Parking
You can park at one of the visitor spots at HNK, then report to the barrier as a visitor to Fenêtre. It is also possible to park free of charge in the neighborhood at Ravelaan 96.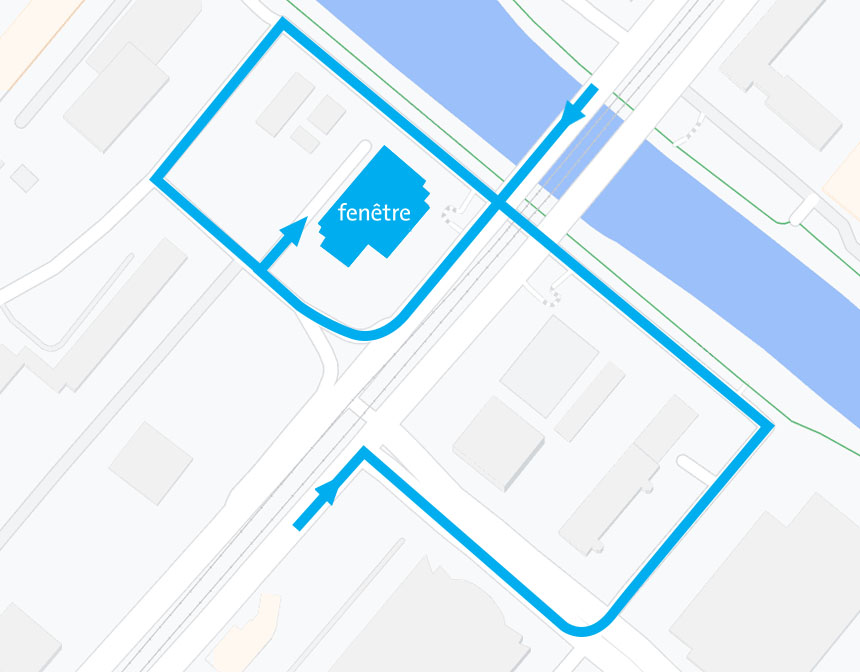 Having trouble finding our office?
We can help you on your way, for questions about these  directions you can always call us.