Technology stack
Fenêtre uses proven innovative techniques and methodologies. To ensure the continuity and maintenance of our software, we work with open source products from Google and Microsoft, among others.
Efficient and smart software development
A solid basis for the future
Fenêtre uses innovative technology that has proven itself in practice. For the user interface we use Tailwind, Bootstrap and the popular VueJS framework with TypeScript or Microsoft Blazor. For native mobile apps, Xamarin and .NET apply MAUI. For the business layer we use the open source Microsoft ASP.NET Core with REST for web services, C# and LINQ as languages ​​and Framework for data access. For data storage we use Microsoft SQL Server, the open source PostgreSQL, Elasticsearch, XML and JSON. As hosting operating systems, we have extensive experience with Azure services, native Windows servers and Ubuntu Linux.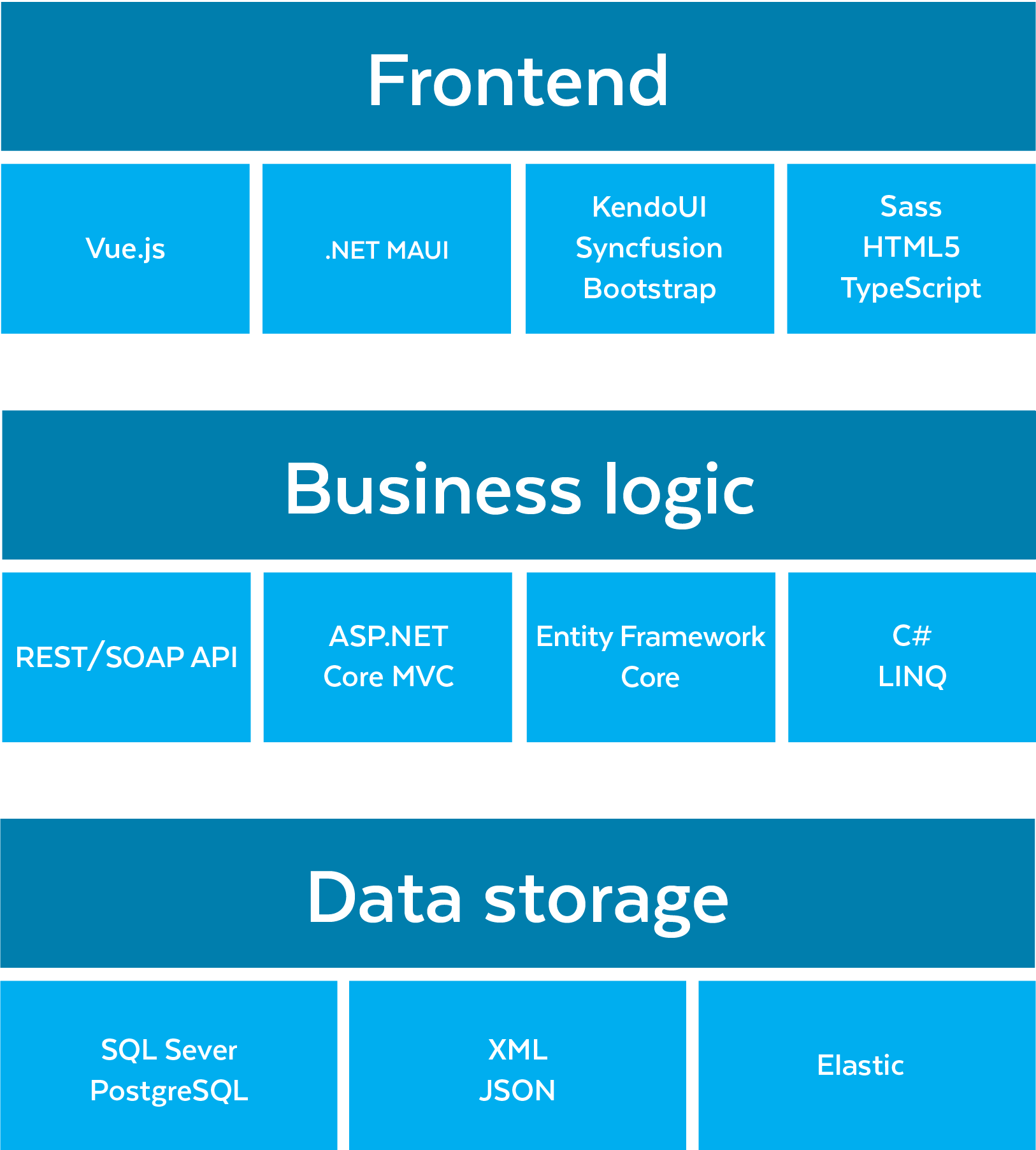 We develop and generate our software in different layers, organized on the basis of functional parts (domains) so that the application remains easily manageable and maintainable and the elements can be tested separately. A good foundation for the future!
More information about this technology?
Please feel free to contact us for more information.