Item status
When a new item is created it automatically gets the "Nieuw" status. While the ticket is active it will go through different statuses. The printscreen below shows all possible statuses. These options will show when you click the status field.
A blue status like "new" or "Budget akkoord / inplannen" means that we are working on the item and shows what we are working on. 
When the status is yellow, like "Ter acceptatie klant" it requires action from the client.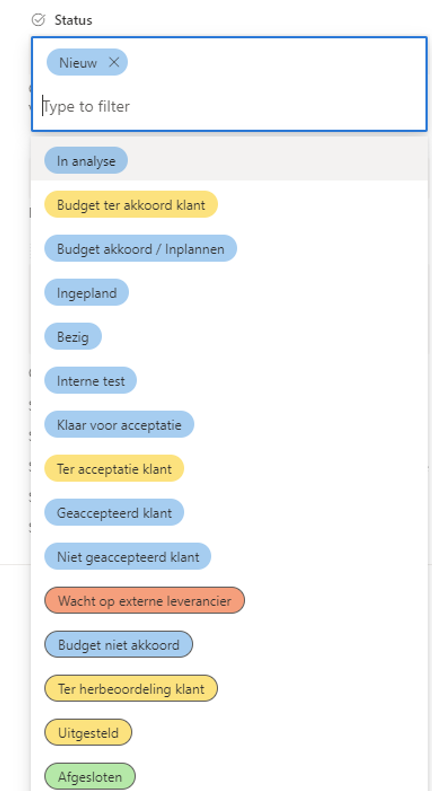 Share screen captures and recording fast and easy through Teams?
Use our Fenêtre Capture Tool! Free to download through the Microsoft Store. Sharing images in Teams has never been this easy.