Edit an item
When an item has been received and we start working on it we might ask a client to provide some extra information or agree to proposed changes. There are different ways to edit an item, they are all described here.
When you want to edit an item , for example when you have a question:
Mouse-over the item(1) you want to edit. Until a grey bar appears, then click Edit (2).

Next edit the field to which you want to make changes. Questions or comments have to be added in the comments. When the comment field is not visible click Comments (1).  Then  you can type your comment in the field (2). When a Log-field (3) is present you can also add your message there. When you are done adding comments and making changes, click save.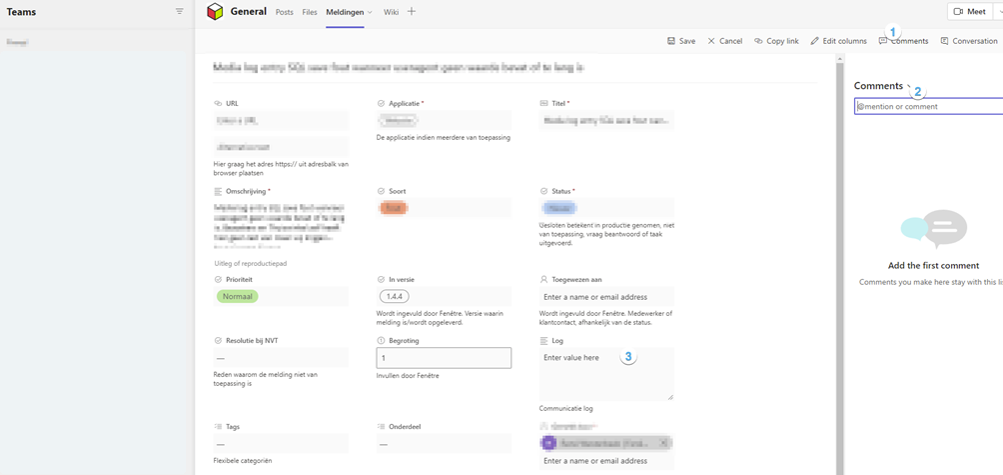 Share screen captures and recording fast and easy through Teams?
Use our Fenêtre Capture Tool! Free to download through the Microsoft Store. Sharing images in Teams has never been this easy.