FULL SERVICE ONLINE DEVELOPMENT
Digital solutions to grow your organization
In need of an online solution such as enterprise software, mobile app or online portal and website? Thanks to our flexible Agile project approach, you are closely involved in all phases of your project. Moreover, our service does not stop at delivery. With our proactive support incidents are handled before you even notice them.
In short: Are you looking for suitable advice, a perfect portal or an online application? Fitting your business and not the other way around? So you can continue doing what you are good at? Delivered within budget and planning? Choose Fenêtre.
Boost your time to market
We have bundled our years of experience in software development into our Silicon Low Code platform. With Silicon we develop high-quality online software 2 to 10 times faster than through conventional methods. We call that SMART development, a combination of software generation, open source and standard components. Silicon is a low code framework that offers many advantages. The most important one is reducing the time to market significantly. Moreover you will be able to quickly adapt to feedback and create new business opportunities.
Together we determine the requirements of your new application. Using interaction design and prototyping, the requirements are translated into easy to understand functionalities and screens. We then generate an online application with the Silicon Low Code platform containing tons of functionality out of the box.
The application is then expanded in short sprints so new, perfectly fitting and user-friendly functionality is immediately delivered and available for end users. To ensure the quality of our applications, we use modern methods such as automated testing and code reviews.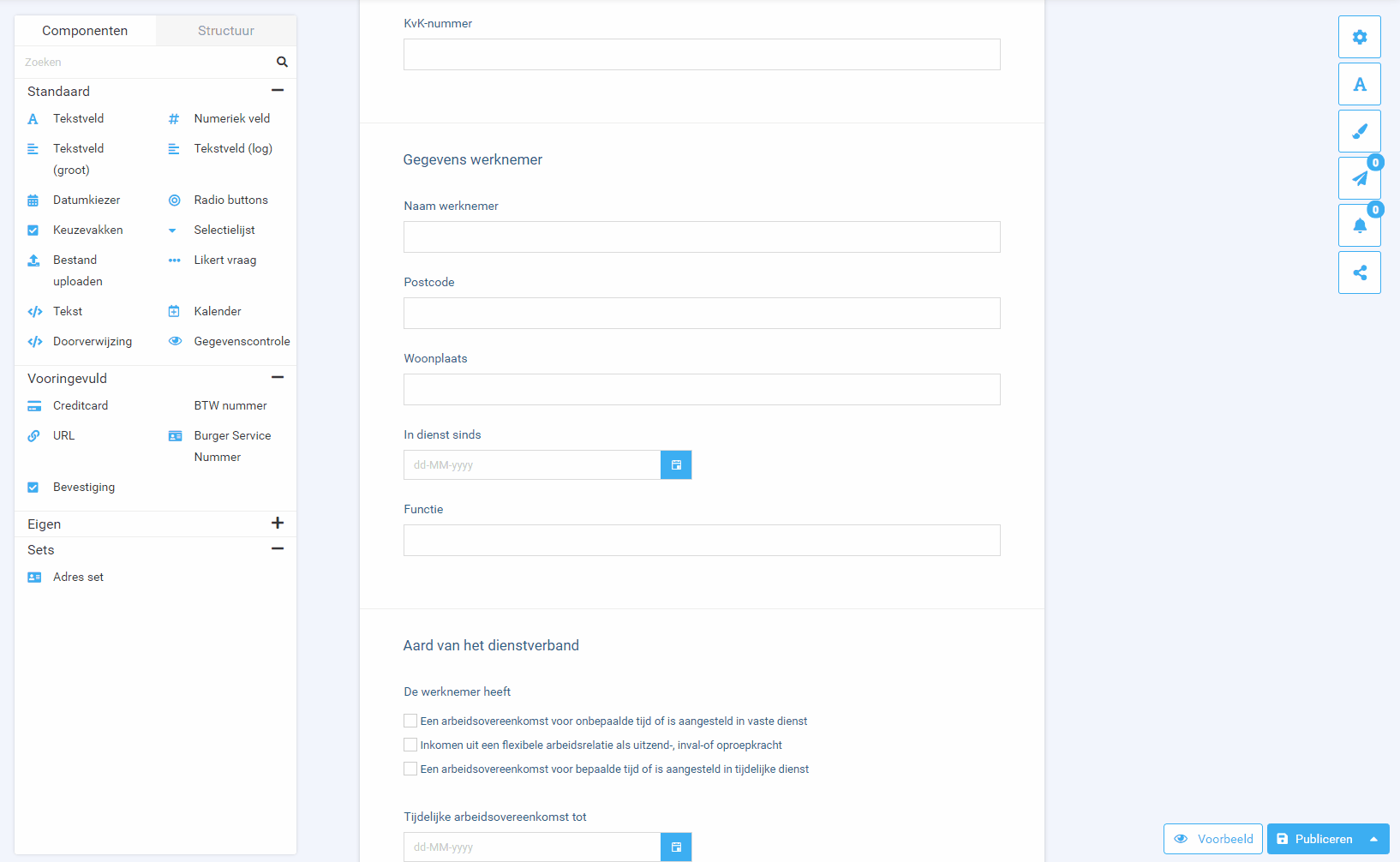 Diamond Forms, Flows & Docs
Use Diamond forms to create smart digital forms in your corporate identity. With the user-friendly drag-and-drop interface and the many unique functions such as workflow, document generation, digital signature, extensive marketing tools and integration with other systems, Diamond exceeds other solutions.
Go 100% digital and increase customer and employee loyalty, increase your time to market, optimise processes, work more efficiently, and meet all compliance requirements with ease. 
Talk to a specialist
Switching to new software is not something you do overnight.
That's why we offer the opportunity to get in touch with one of our experts.
Curious about what we can do for you?
Focus on your business
Can your internal IT department not keep up with new developments? Is knowledge lost by constantly hiring external parties? Outsourcing can help. The development and management of your applications, websites and apps is in the hands of professional, trusted, experienced developers, designers and project managers. In close cooperation with your specialists, we work on the realization and management of your software challenges.
Resulting in a faster respond to market changes, using the latest innovative technology and operational flexibility. Making it easy for you to focus on your own core business. 
Outsourcing for us is a long term commitment. Making clear service levels. By using a modern web-based support network. Providing all documentation and related information online. Professional, clear and efficient.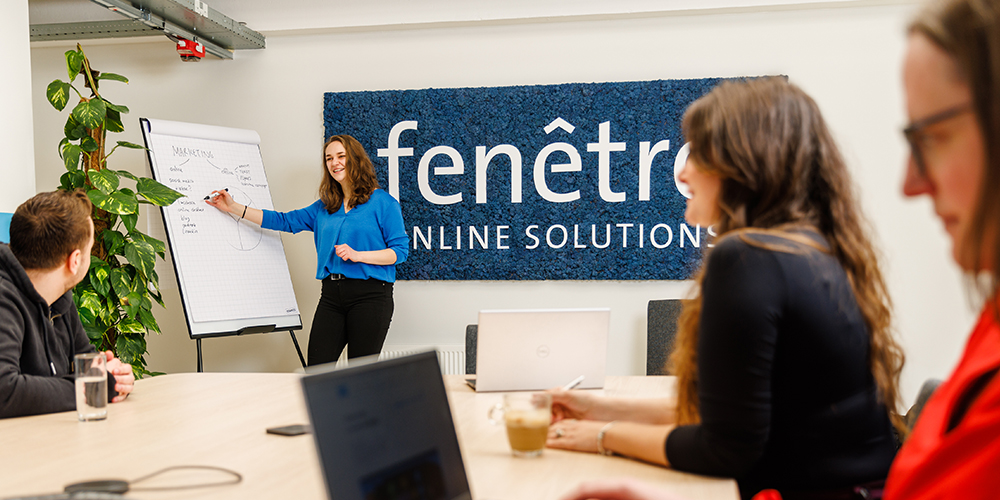 Integrate your processes
System integration offers the possibility to link applications together. Making it possible for your clients to use straight through processing. The advantage of system integration and links is clear: data is handled automatically and error-free which saves a lot of annoying manual work and prevents many frustrations for customers and employees. Existing applications provided with a new modern interface, will last for a long time.
Whether it is Exact, Peoplesoft, Payment systems, SharePoint, Office, Dynamics, Selligent CRM, Mailchimp, Dun & Bradstreet, Graydon, public web services, insurance systems, care packages, ERP packages or customized work, we have already linked it or made it accessible once before. We link everything to everything, no challenge is too big for us.
Create professional screenshots and screen recordings
Free Fenêtre Capture Tool
This free screen capture tool contains a number of unsurpassed functionalities such as the 'arrow with text', 'steps with numbers' and the 'fullscreen game mode'. Connect with Teams or Outlook to forward recordings directly to colleagues, easily and quickly explain complex problems, document procedures and forward error messages with screenshots. Our Fenêtre Capture Tool is now also available through the Windows Store!
A selection of our satisfied customers
Discover the possibilities 
Reach out to discuss what is possible for your company, we can advice the best course of action for your software project or website.