Consultancy & Design
Expert consultancy.
For the perfect digital solution.
Based on where you are now (ist) and where you want to go (soll), we advise and develop concrete digital solutions. For example with website advice or software consultancy, that exceed your expectations and deliver actual results.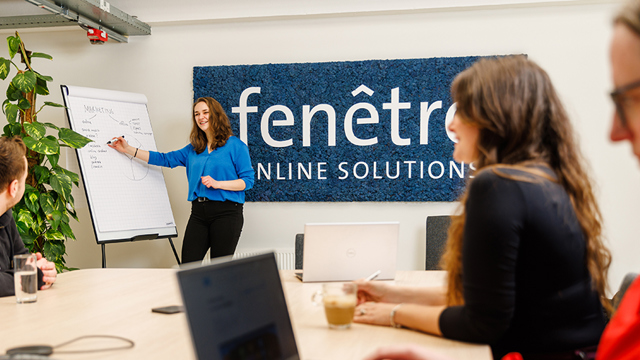 Our approach
Your first ideas, the foundation with which everything starts. Your business case is starting to take shape, but you still want to spar, expand or you are ready for the next step. Then we'd be happy to tag in. Fenêtre helped customers for years to concretize their business and marketing plans through our consultancy & design process. We often work with visualisations for a pragmatic elaboration of ideas. Process flows, mind maps, matrices, interaction designs and prototypes ensure that your idea grows into a tangible product. And this allows you to quickly see whether the design fits your wants and needs. In this way we continuously adjust the design together and head towards the perfect end result.
Process analysis and functional design
A good business application starts with insight into the available information, process flows and the desired situation. Through an information analysis and a process design, we provide the insight that makes it clear to you and all parties involved what the desired situation should look like. We provide a clear analysis that takes into account your wishes and give you a complete overview of all business processes of your organization.
After the business process has been analyzed and the desired situation has been formulated, we help you translate this into software. This starts with making a functional design in which your wishes and requirements are clearly formulated. We involve you closely in the analysis and design and we set priorities together. We work with prototypes, which provide a good insight into the building process and the final application. Changes can also be indicated in the meantime. This way the (custom) software fits perfectly with your organization.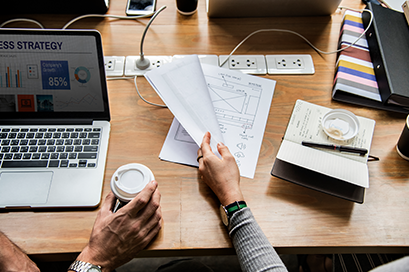 Technology consultancy
Contact Fenêtre for expertise and technical advice. We map everything clearly, and give you insight into the status of your current architecture and applications and map out the possibilities for the future. We help you with technology brainstorms, performance analysis & reporting, database design and descriptions of APIs, complex software components and technical interfaces. With our consultancy you'll develop a complete picture of which new technologies and software architectures suit your company, your objectives, your target audience and the technologies you already use. This gives your organization more grip on the future and you are better able to achieve your goal.
Ready to make your software project a success?
Contact us now for more information and discover the possiblities.